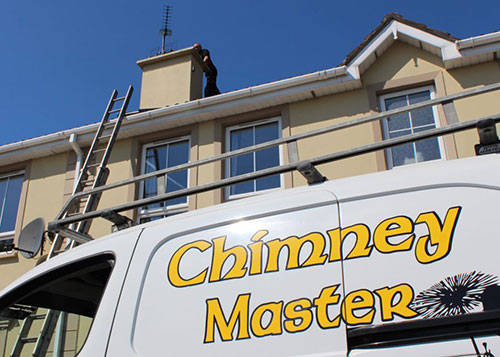 Quick and friendly service
Tar deposits and creosote removed
Best value chimney sweep in Fermanagh
Work carried out at a time that suits you
Chimney Sweep Service In Fermanagh
Are you a homeowner in County Fermanagh looking to get your chimney cleaned?
Chimney Master offer a comprehensive chimney sweep service throughout Fermanagh.
Our friendly team will ensure that there will be no mess made while we clean your chimney.
The team will also provide you with helpful advice on maintaining your chimney for better heating from your fireplace, stove or range.
For chimney cleaning Fermanagh – Call +353876257243
Where in Fermanagh do you sweep chimneys?
Chimney master provide our wide range of chimney cleaning services in areas and Fermanagh towns including:
– Derrygonnelly
– Monea
– Enniskillen
– Letterbreen
– Bellanaleck
– Drumcoo
We also service surrounding areas and offer all our services to customers in these areas.
What Other Services Do You Provide In Fermanagh?
We provide a wide range of services for our customers in Fermanagh including:
Chimney Sweeping
Repairs
Flue Lining
Chimney surveys using cameras
How much does it cost to have a professional clean my chimney?
The cost of cleaning your chimney varies depending on whether you have a stove or  open fire etc. Call us on +353876257243 for a quote
Why Choose Us
With over 30 years experience and a real focus on customer satisfaction, you can rely on us for your next project.
Financial Responsibility to Our Clients

Superior Quality and Craftsmanship

Quality and Value to the Projects We Deliver

Highest Standards in Cost Control

On Time and on Budget

Real Focus on Customer Satisfaction
Got A Problem With Your Chimney?