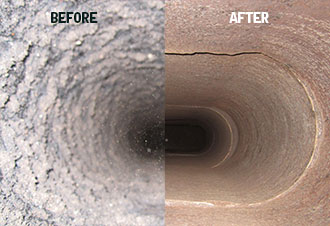 Quick Professional Chimney Cleaning
Work carried out at a time that suits you
Offering complete chimney care & repair services for homes in Donegal, Sligo, Leitrim, Tyrone, Derry & Fermanagh.
Is this the right service for you?
At Chimney Master we make sure there is no mess anywhere we go to clean chimneys!
We take precautions to make the entire chimney cleaning process dirt and dust free In your home. 
Our team follow strict procedures including laying down sheets in front of the fireplace / stove where we will be working. 

We us Rodtech Chimney Cleaning equipment which is used by chimney sweeps in the UK & Ireland.
Our  industrial vacuum have HEPA filters to prevent any dust or debris from entering the living area. 
Do I need to provide sheets to keep the fire area clean?
We use our own sheets to ensure everything remains clean an dust free.
How often should I clean my chimney?
It is recommended that you clean your chimney at least once a year.
How much does it cost to have a professional clean my chimney?
The cost of cleaning your chimney varies depending on whether you have a stove or  open fire etc. Call us on 0876257243 for a quote
Got A Problem With Your Chimney?